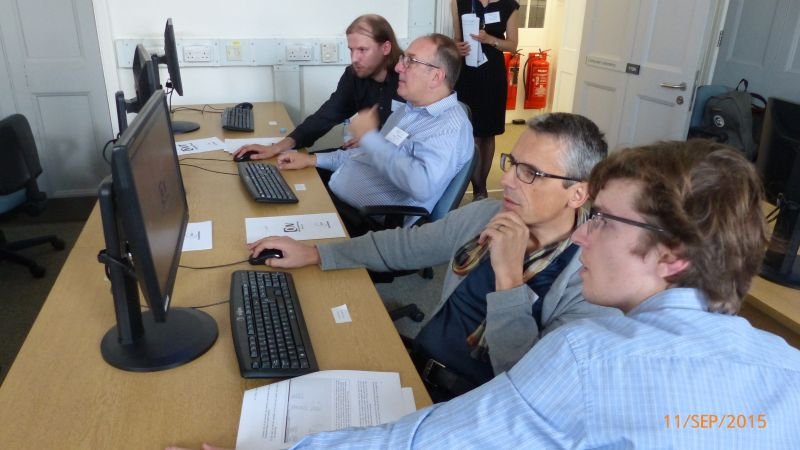 As well as providing advanced modeling software, Quantemol delivers a unique consultancy service. With our suite of software and a team of highly skilled scientists, we provide extensive and in-depth analysis tailored to specific customer requirements.
Consultancy projects range from small quick calculations work to comprehensive plasma chemistry development from the ground up.
Typical types of consultancy work provided are:
Calculations of specific electron-molecule cross sections including:

Electron impact dissociation cross-sections producing specific products
Electron impact ionisation cross sections producing specific products

Plasma etching and deposition calculations 

2D modeling using QVT(

HPEM

) 

0D modeling using inhouse Global Model and GlobalKIN

Plasma chemistry optimisation/reduction 

Sensitivity analysis identifying key reactions in the gas phases and surface interactions

Feature scale modeling using 

MCFPM

 General multiphysics problems (CFD, etc.)
Quantemol has successfully undertaken several large consulting projects for industrial customers. A distinctive feature of our service is that we work with non-standard requests, using computational methods and literature research in order to achieve the results within deadlines. We always strive to deliver a work of value to our customers and prioritise research tasks according to the client's development needs.
A formal completion report is delivered at the end of all work with the results (raw data, graphs etc…) ready for use. We work on the basis of complete confidentiality and understand the importance of protecting intellectual property.
Contact us on sales@quantemol.com, +44 (0) 20 8133 5103 for more details